1.35" Chalcopyrite & Galena Specimen - Missouri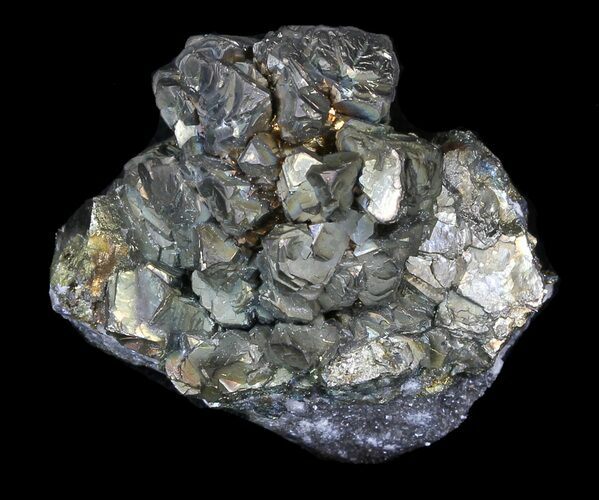 This is a specimen of Chalcopyrite & Galena from the Sweetwater Mine in Missouri.
Chalcopyrite is a brass-yellow colored mineral which is one of the most important ores of copper. When weathered chalcopyrite loses it's metallic luster, turning a gray-green color. When acids are present the tarnish can develop a red to blue to purple iridescence.
Galena is the natural mineral form of lead sulfide. It is the most important ore of lead and an important source of silver. Galena is also one of the most abundant and widely distributed sulfide minerals. It crystallizes in the cubic system often showing octahedral forms. It is often associated with the minerals sphalerite, calcite and fluorite.
SPECIES
Chalcopyrite & Galena
LOCATION
Sweetwater Mine, Reynolds County, Missouri