14.2" Tall, Polished Chevron Amethyst Point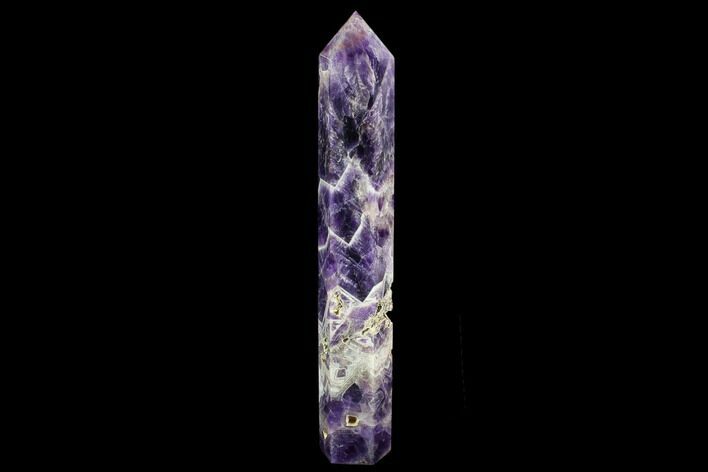 This is a 14.2" tall, polished point made out of chevron or "dream" amethyst. The base is cut flat so that it displays upright on a flat surface.
Chevron amethyst, also frequently marketed under the names
dream amethyst or banded amethyst
is a combination of amethyst and white quartz in a banded and often v-shaped pattern. It is found in large veins in the rock (not individual amethyst crystals) and often tumbled or polished.
SPECIES
Quartz var. Amethyst
SIZE
14.2" tall, 2.3" wide