This Specimen has been sold.
1.68" Cretaceous Crocodile Vertebra - Kem Kem Beds, Morocco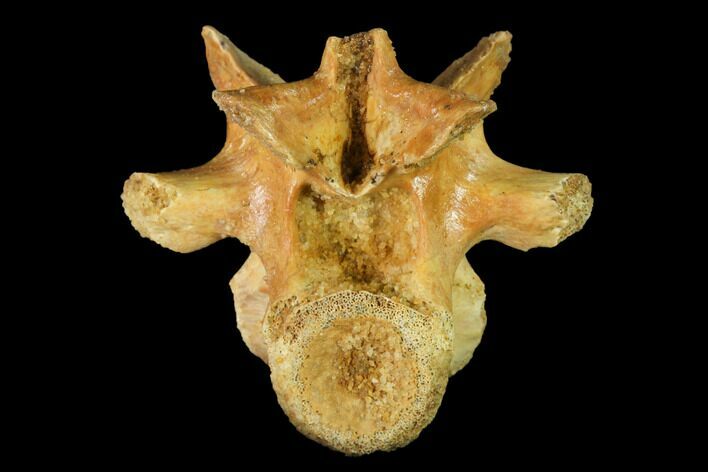 This is a 1.68" wide fossil vertebra of an unidentified crocodile from the Kem Kem Beds of Morocco. It is in very good condition and contains the centrum, transverse processes, points of articulation and some of the spinous process process.
SPECIES
Unidentified Crocodilymorph
LOCATION
Taouz, Kem Kem Basin, Morocco
SIZE
1.68" wide, 1.6 tall