Fossil Crinoid (Eutrochocrinus & Eretmocrinus) Calyxes - Missouri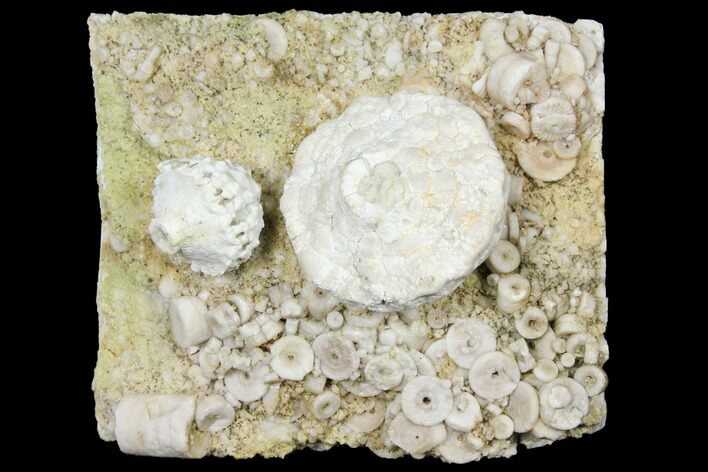 This is a cool plate of Mississipian aged fossil crinoid calyxes from Missouri. There are two crinoid calyxes in limestone that's full of crinoid and shell fragments. The calyxes are of the crinoid species Eutrochocrinus christyi and Eretmocrinus sp. Comes with an acrylic display stand.
Crinoids, sometimes commonly referred to as sea lilies, are animals, not plants. They are echinoderms related to starfish, sea urchins, and brittle stars. Many crinoid traits are like other members of their phylum; such traits include tube feet, radial symmetry, a water vascular system, and appendages in multiples of five (pentameral). They first appeared in the Ordovician (488 million years ago) and some species are still alive today.
SPECIES
Eutrochocrinus christyi & Eretmocrinus sp.
AGE
Mississipian

LOCATION
Marion County, Missouri
FORMATION
Burlington Limestone