Labiostria Westropi Cap, McKay Group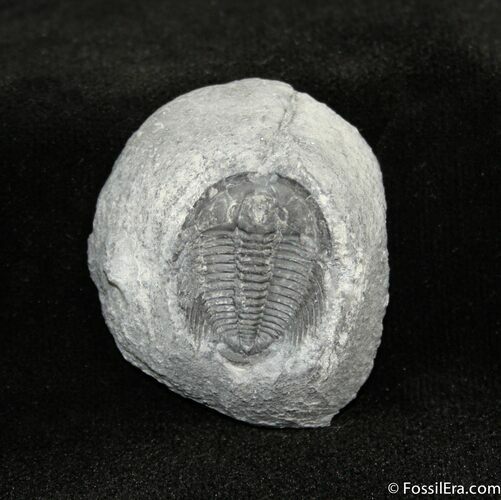 This is a good quality Labiostria westropi from the McKay Group of British Columbia preserved on a calcite nodule often referred to as collectors as "caps" Many times this type of preservation which is fairly unique to McKay Group obscures much of the surface detail, but this specimen is well detailed.

Labiostria is part of a very diverse Elvinia Biozone fauna found within this formation, and is one of the more common species. Collecting is now fairly limited, and this is part of a lot of trilobites I acquired from one of the claim holders.
SPECIES
Labiostria westropi
AGE
Upper Cambrian

LOCATION
"Site 1" - Bull River, Cranbrook, BC
FORMATION
McKay Group - Elvinia Biozone