Cerussite, Barite, Galena - Wholesale Flat (About 80 pieces)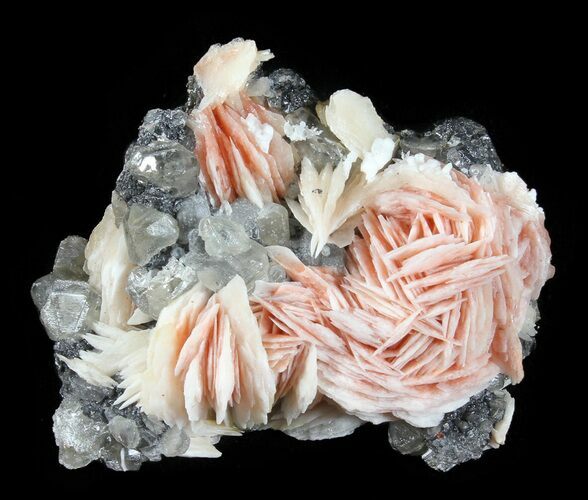 Typically we just sell retail but over the next week or so we will be making available a number of wholesale lots of inexpensive material for purchase. Please note that these wholesale lots are currently on a pallet being shipped back to our distribution warehouse to shipping maybe delayed for about a week after purchase.

If you have any requests for similar inexpensive bulk material, either minerals or fossils let us know ASAP via the contact form on the website.

This is a wholesale flat of approximately 80 interesting mineral specimens containing a mix of Cerussite, Pink Barite & Galena Crystals. They were mined near Mibladen. The pieces are mostly between 1 and 1 1/2" wide with a few being smaller or larger. Very pretty material, particularly for the price and would be great for either resale in a retail setting.
SPECIES
Cerussite, Barite & Galena
LOCATION
Mibladen, Atlas Mountains, Morocco
SIZE
Most 1 to 1 1/2" wide