Quartz Crystal Points (1-2" size) - 1 KG Bag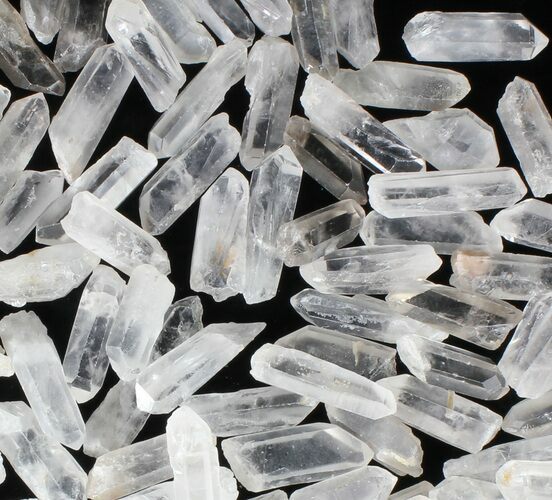 This is a 1kg, bulk bag of quartz crystal points from Madagascar. Most of the points range between 1 to 2 inches long and average about 1/2" wide. The vast majority are terminated. A 1 kg bag of these sized points will contain somewhere around 100 crystals, so that works out to around 35 cents per point.

These points are natural, not cut or polished. The photos are representative of the crystals in one of the 1kg bags, but not necessarily the bag you will get.

QUANTITY
1 kg (around 100 points)