Small Fossil Echinoderms (Micraster) - Morocco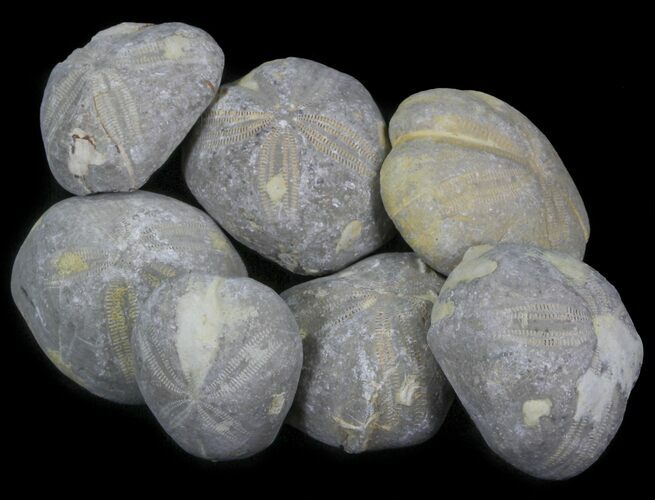 These are fossil echinoderms, commonly known as sea urchins of the genus Micraster. This extinct genus thrived during the Late Cretaceous and is found throughout Europe and North America. Micraster was an echinoid living in a burrow below the sediment surface.

They range from about 3/4 to 1 1/4" across. The photos are representative of the ones you will receive but do not picture the exact fossils.