Pachylocrinus & Barycrinus Crinoids - Indiana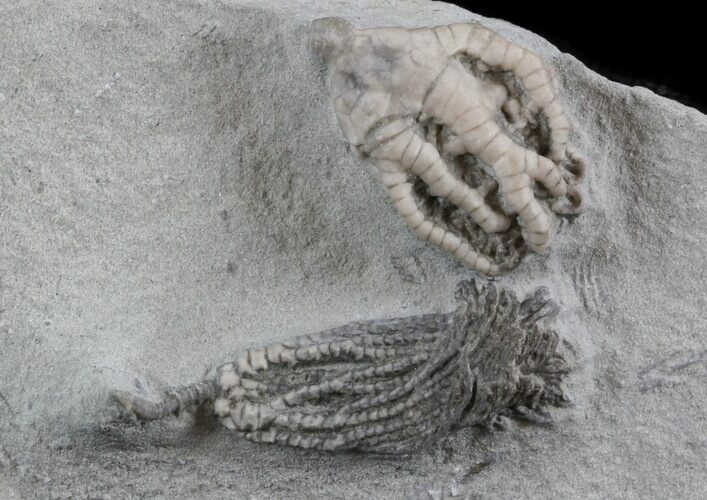 This is a nice association of two different types of crinoids from the famous fossil beds at Crawfordsville, Indiana. Both specimens are nicely detailed and have been prepared under microscope using air abrasives.

It is believed that crinoids from the Ramp Creek Limestone were buried in sediment from nearby deltas during storms. The resulting siltstone deposits are soft enough that fossils can be extracted in exquisite, three-dimensional relief.

SPECIES
Pachylocrinus aequalis & Barycrinus stellatus
LOCATION
Witherspoon Quarry, Crawfordsville, Indiana
FORMATION
Ramp Creek Limestone
SIZE
Matrix 2.6x2, Barycrinus 0.85", Pachylocrinus 1.2"